Article: Trigger Point Dry Needling Chart
Best Treatment for Myofascial Pain Conditions
Many muscular conditions respond to Myofascial Therapy, this includes massage, stretching, manipulation and acupuncture.
Trigger Point Dry Needling is a most effective treatment of muscular pain, especially neck pain, back pain and sciatica.
Recurring conditions are frequently responsive to Trigger Point Dry Needling as this "breaks the link" and allows to muscle to function normally.
.. for more info, read: TriggerPoints - The Science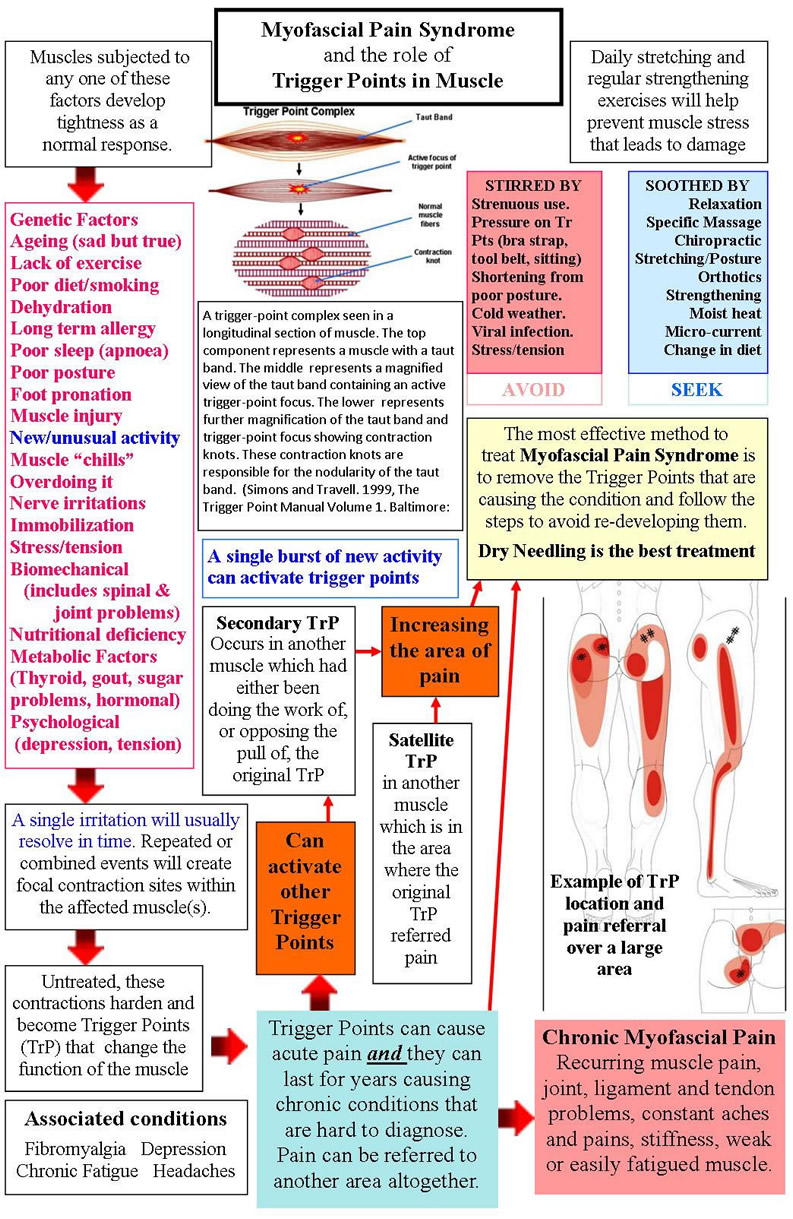 For help with your sports injuries ...
Call
5527 3002
Article by Dr Peter Richard Pedersen